IT Recruitment
Permanent recruitment is a solution designed for companies looking for full-time employees who will become a part of their team and will develop within their structures. Matching the right specialist is a complex process, therefore ITFS actively supports its clients with knowledge and experience.
Why is it worth outsourcing the recruitment process to ITFS?
we employ a team of top-class Recruiters
we have a database with thousands of contacts, CVs and currently cooperating Consultants
we search for Candidates in many channels at the same time
we have the knowledge and experience that allow us to perfectly match the specialist to the client's needs
We guarantee professionalism, speed and efficiency of recruitment processes. Thanks to proven recruitment techniques, we are able to reach the right Candidates in a perfect manner, saving your time and resources.
Do not hesitate to contact us!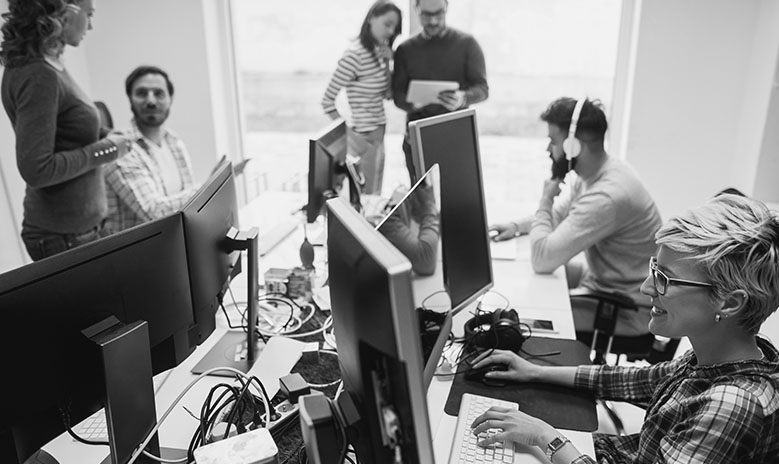 THE PROCESS OF HANDLING RECRUITMENT IN ITFS
INDIVIDUAL SELECTION OF CANDIDATES
IMMEDIATELY PRESENTING THE PROFILES OF CANDIDATES
ARRANGING INTERVIEWS/MEETINGS WITH SELECTED CANDIDATES
MAKING THE DECISION TO INITIATE COOPERATION WITH A CANDIDATE
THE INVOLVEMENT OF A SPECIALIST IN YOUR COMPANY